A modern roof terrace made for alfresco entertaining in Bradford on Avon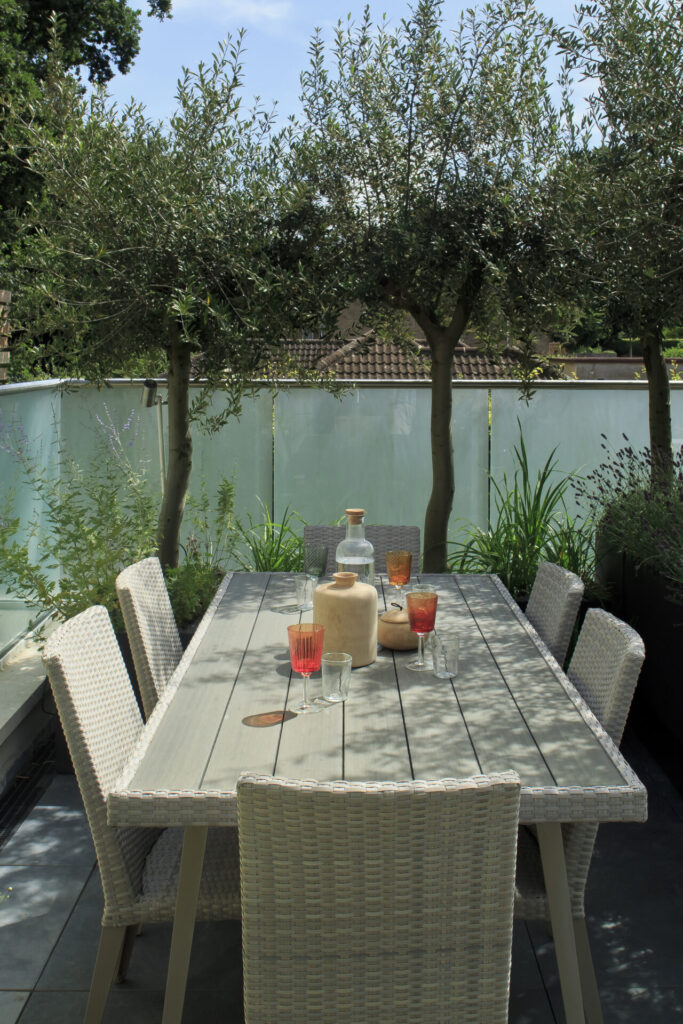 Established olive trees were carefully placed to both divide and add a subtle form of privacy to each space, while a low-level zinc water feature with modern clean lines acts as a focal point, as well as a calming counterbalance to the ambient noise of urban life.
Our clients briefed us to create two distinctly separate dining and entertaining areas to make the most of a generous roof terrace on a new development of contemporary apartments.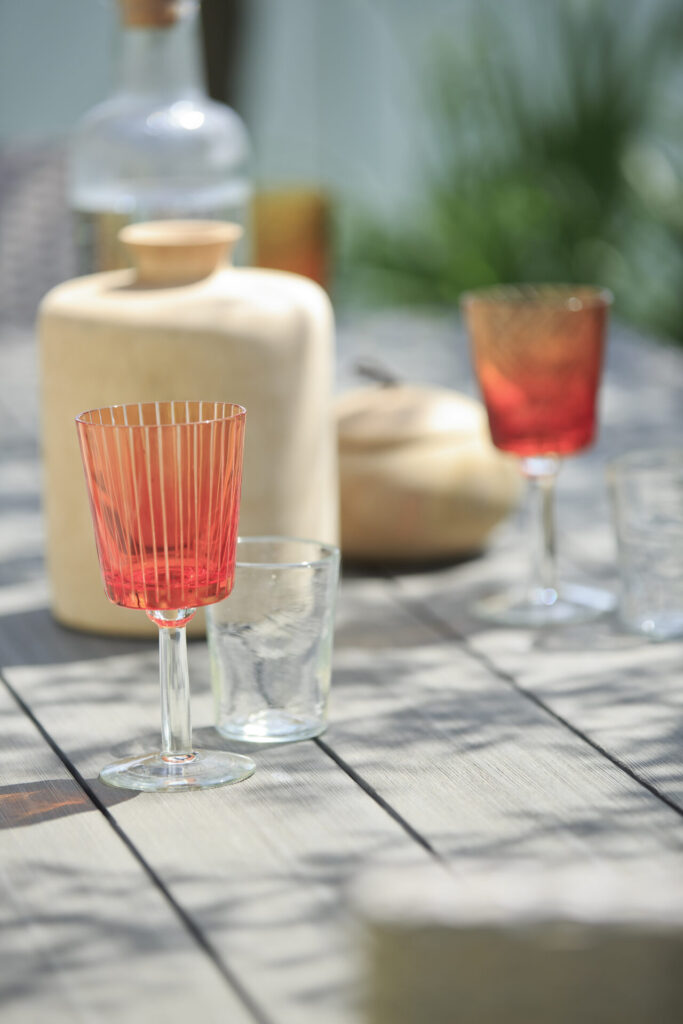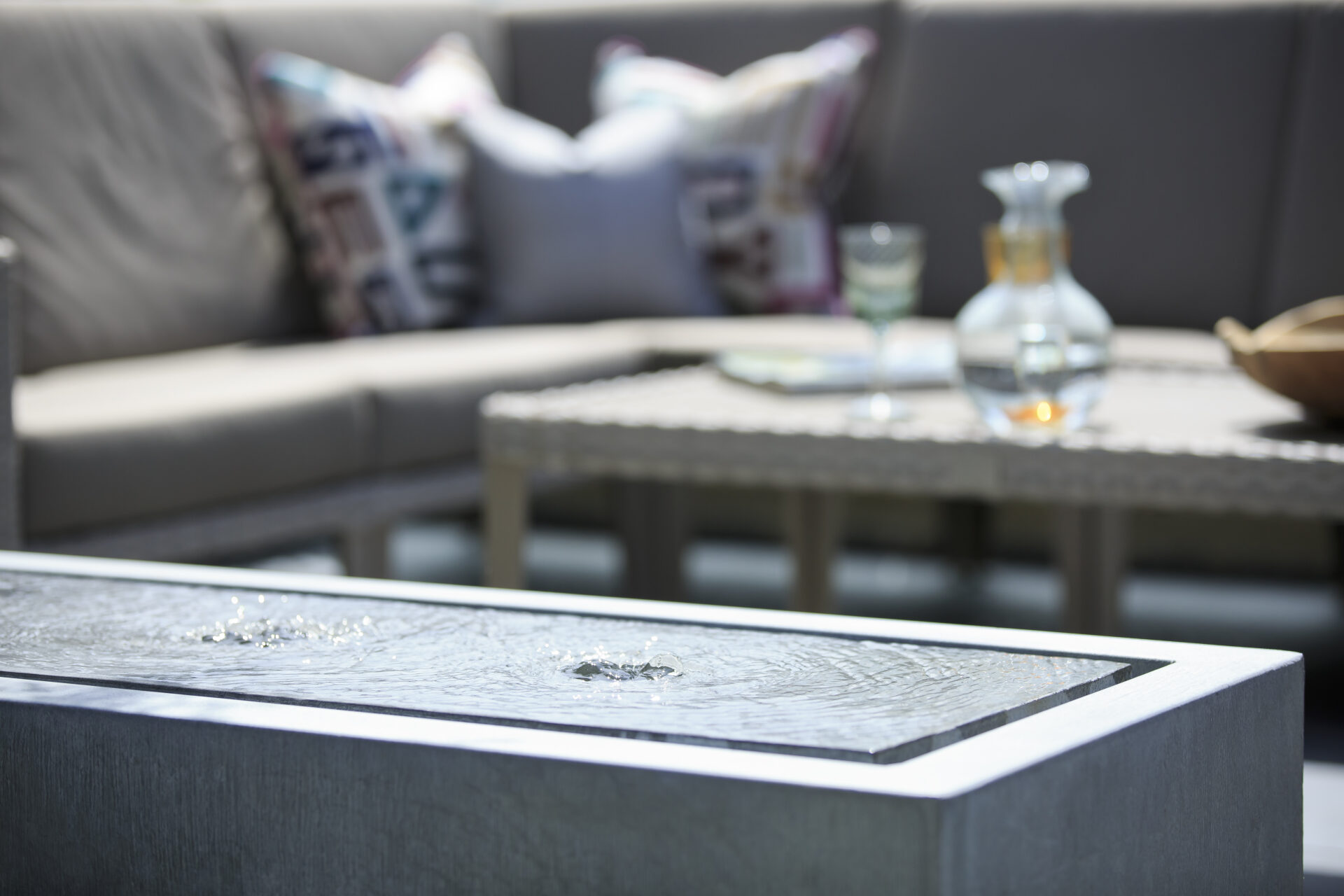 Garden planting was chosen to provide maximum colour throughout the seasons, and to soften the contemporary lines, resulting in a relaxing retreat to make the most of, as often as the weather allows.