The Royal Crescent Hotel & Spa
Reimagining luxury interior spaces at an iconic five-star hotel in the heart of Bath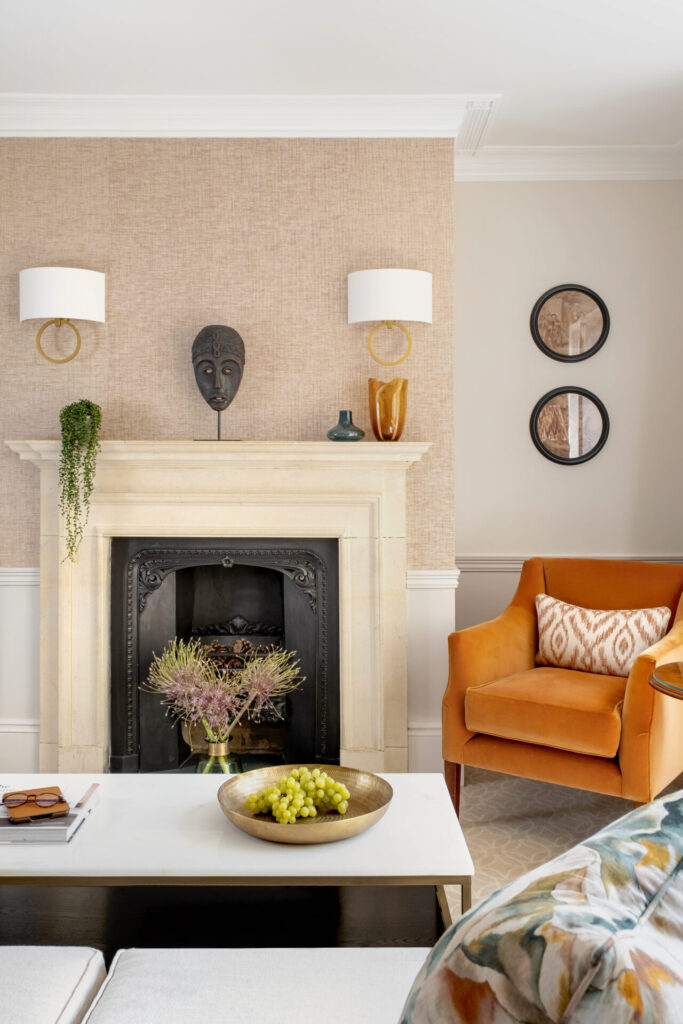 Seeking to connect the lobby with the reception spaces and newly refreshed bar and restaurant, we looked to the hotel's beautiful gardens for inspiration. We contrasted a classical mural, reminiscent of the rural scenes so enjoyed by Georgian homeowners, with a vibrant orange ottoman with brass detailing and a contemporary mid-century style desk clad in brass. Architectural lighting highlights handsome details and an energetic palette lifts the space, creating a memorable entrance for guests.
Woodhouse and Law were appointed to transform the bedrooms, drawing room and lobby of this landmark building at the heart of the Royal Crescent in Bath.
With our specialism in modernising listed and period property in Bath, we worked with the team and key stakeholders to create a fresh and luxurious new look and feel in the 250-year-old property.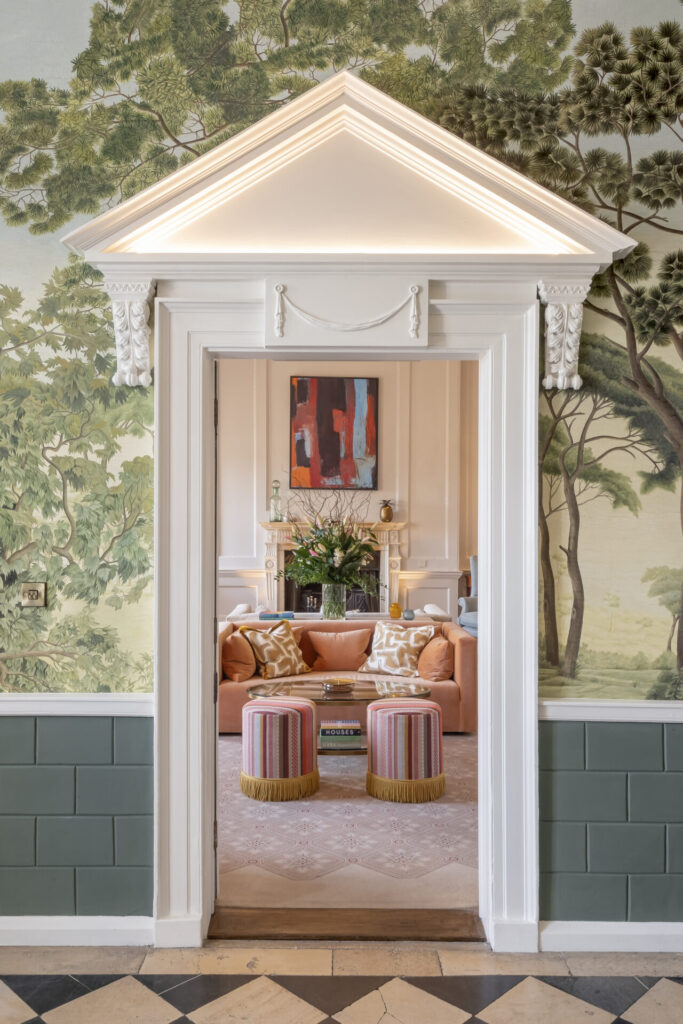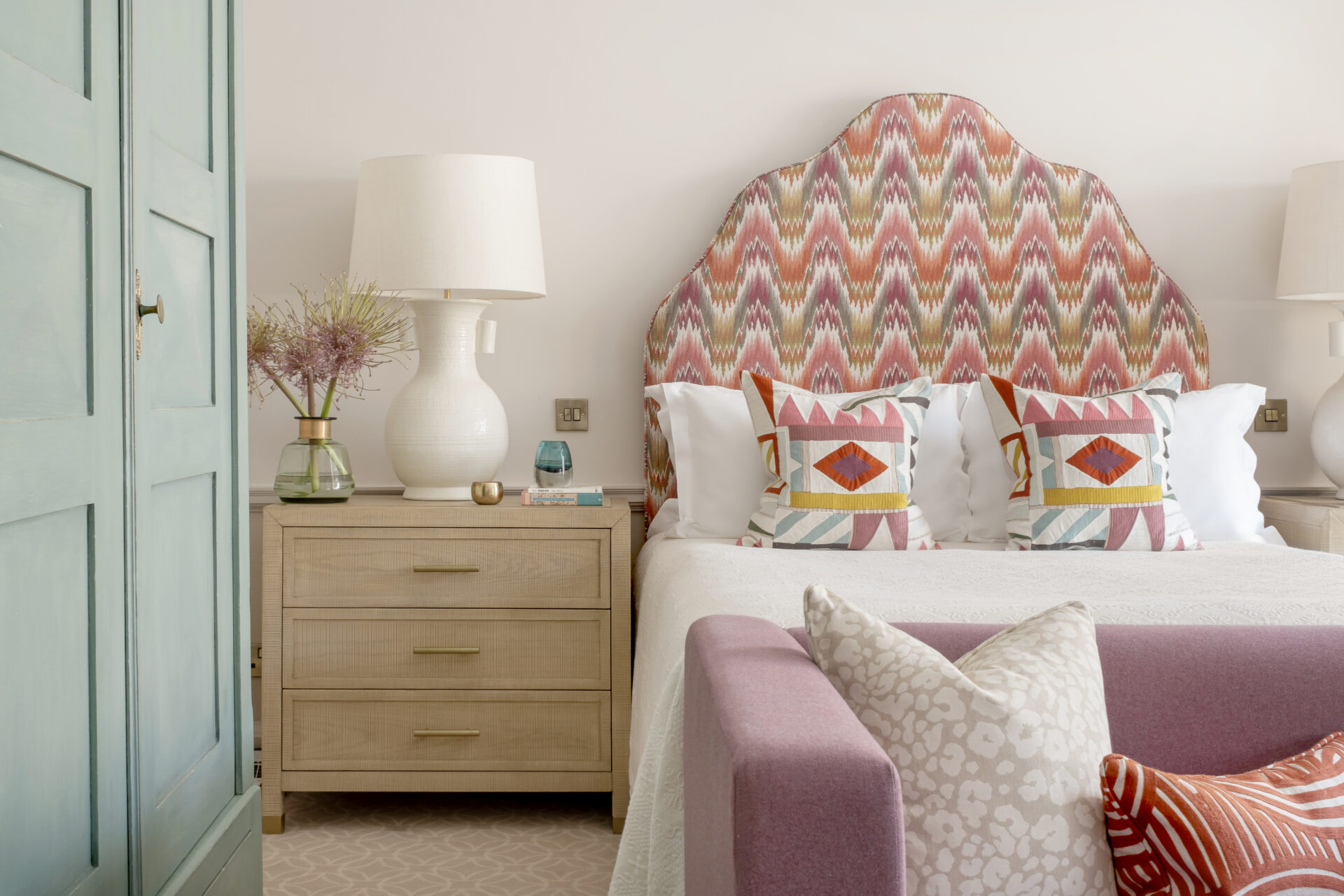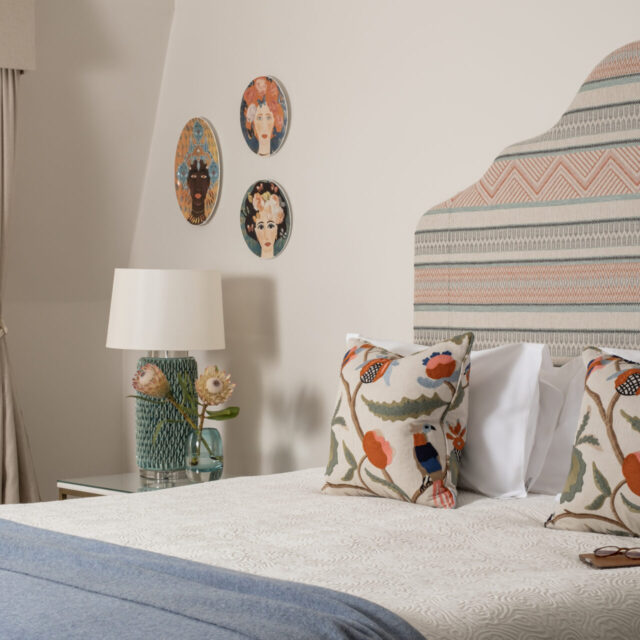 In the drawing room, we wanted to bring original details such as ornate plasterwork and triple sash windows to the fore. Walls are painted in shades of mushroom and original antique portraits contrast with invigorating contemporary pieces to bring fresh energy to the room. New upholstery in blues, warm neutrals and oranges, layered with colour and pattern add further depth and interest to the scheme. Occasional tables create intimate spaces to sit, and new window treatments are in keeping with the classical style without obscuring the views. The space is softened by accessories and a new lighting scheme to enhance the beauty of the room.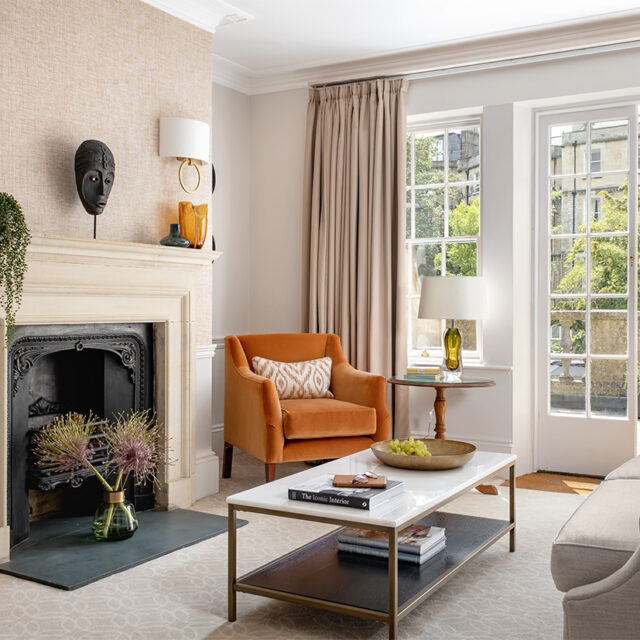 We relished the opportunity to refresh and modernise the bedrooms, ensuring that each unique space looks beautiful and offers a luxurious, comfortable place for guests to escape to. Rooms looking out to the gardens enjoy palettes in vibrant greens and blues inspired by the views beyond. In smaller spaces with less natural light, we went for bolder use of colour for depth and interest. The overall feel is opulent, playful, yet understated, with contemporary furniture and lighting sitting alongside restored antiques.