Connecting a country house to its leafy surroundings in the Somerset hills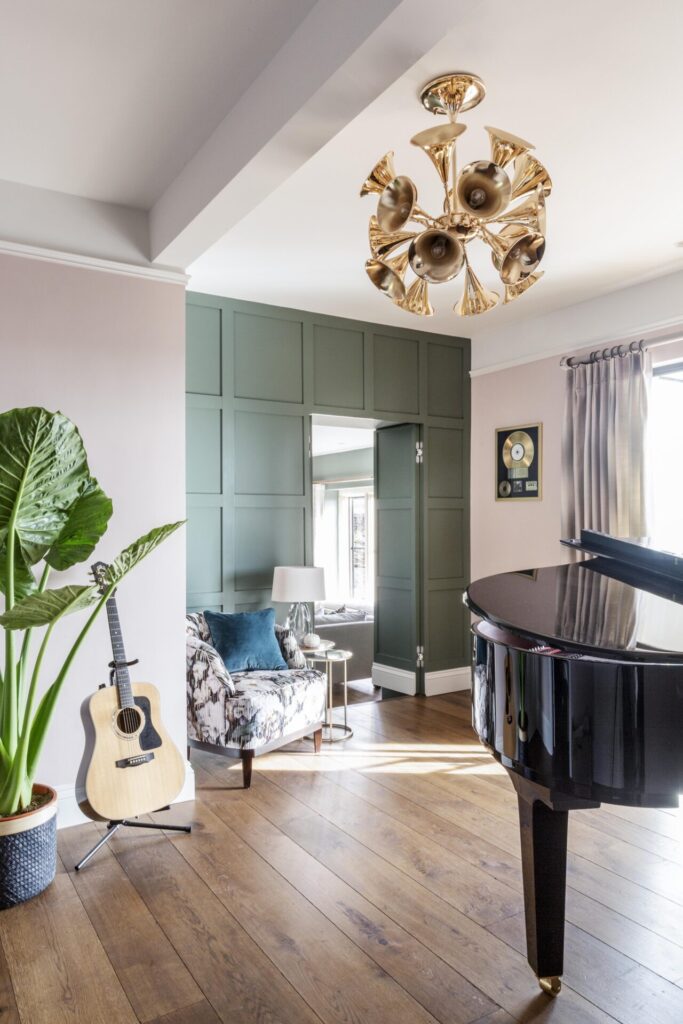 The Woodhouse and Law design team worked in collaboration with our clients and John Yerbury Property Developments throughout the programme of works, which included the addition of a contemporary glass extension to the back of the period property. Nestled within the Somerset countryside, the expanse of glass serves to connect the house to the landscape beyond.
We were commissioned by a musician and her family to design the interiors of their historic country house in a quiet corner of Somerset.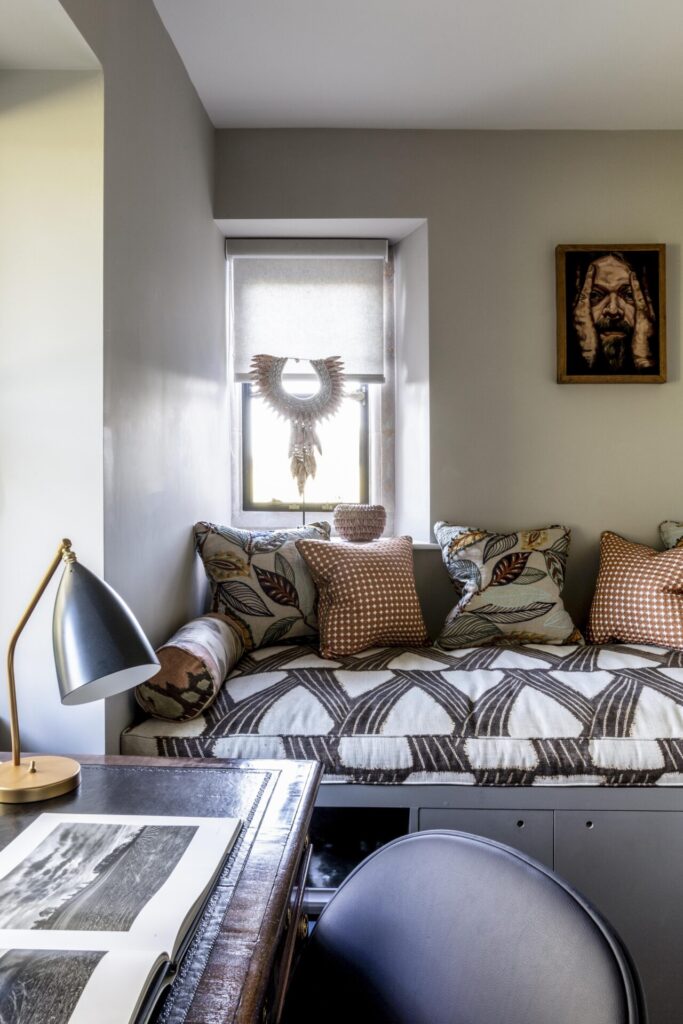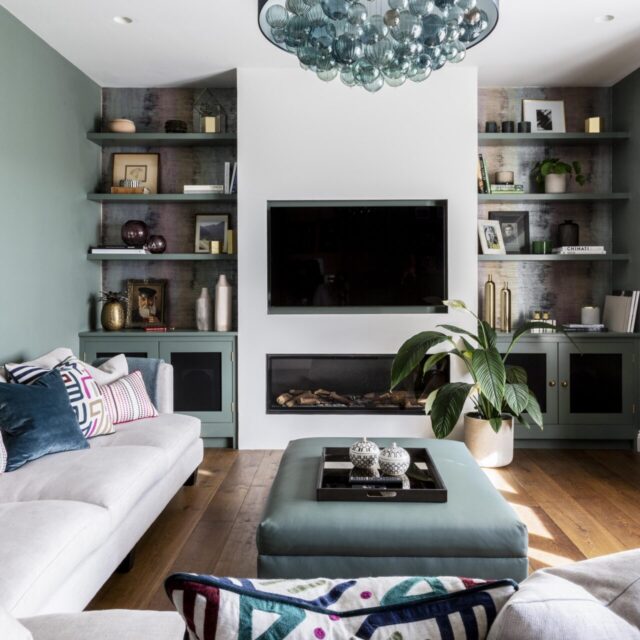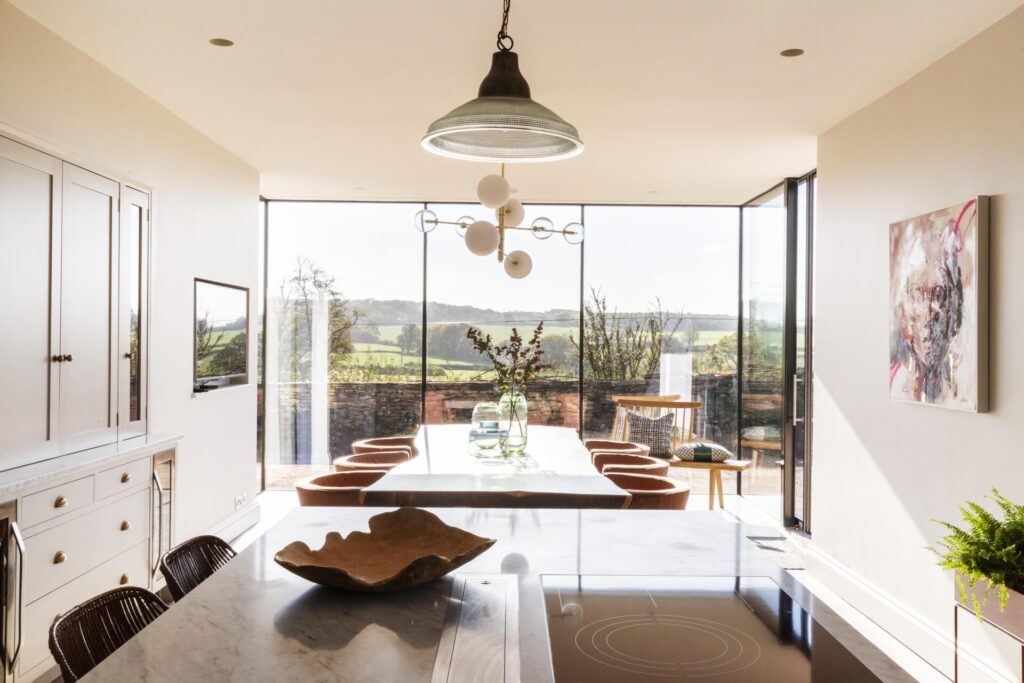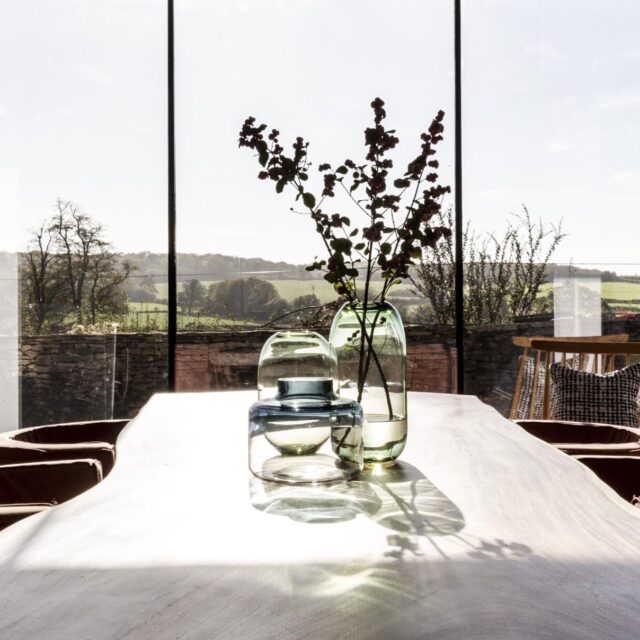 We took material and colour references from the surroundings too, including the large natural timber dining table and forest green accent colours that feature throughout.
The result is a seamless combination of intimate rooms and open, light-filled spaces in which to live, socialise and be inspired the changing beauty of the great outdoors.