A calming transformation of a Georgian apartment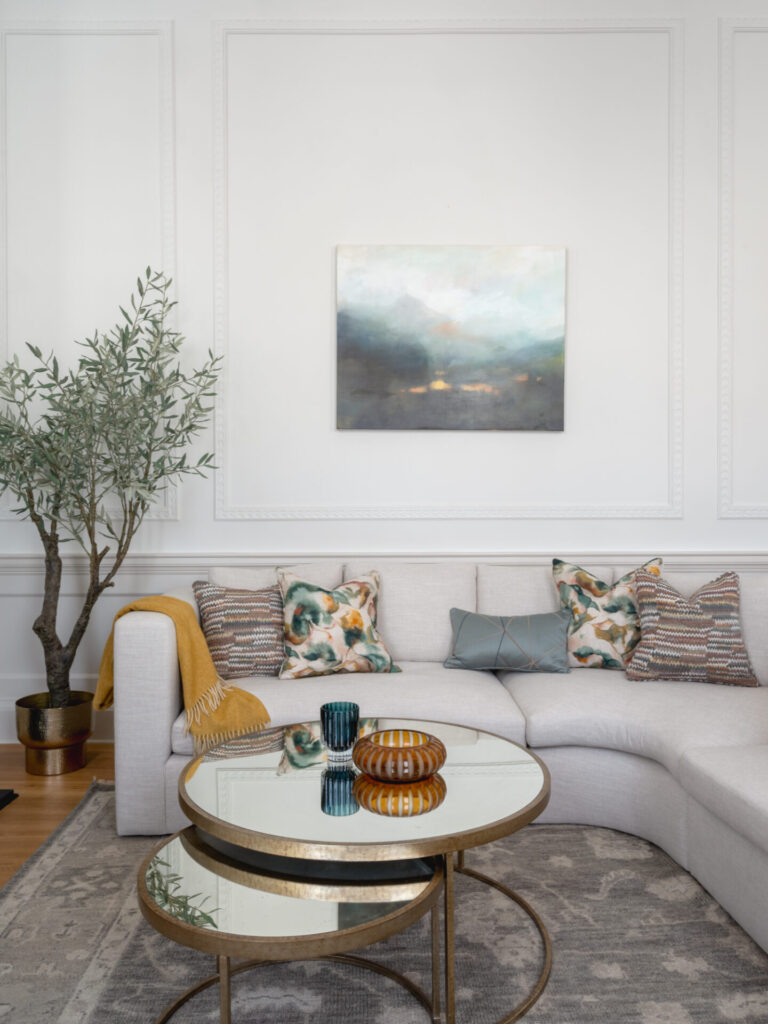 We started on spatial planning and making better use of the open-plan living space with zoning for dining and living, introducing a bespoke curved sofa to soften the living area and designing a solid oak table for the dining space, set off with opulent mid-century velvet chairs.
Our clients asked us to redesign a duplex apartment to create a stylish, luxurious yet calming pied-à-terre for relaxed retirement living. The interior was overwhelmed by heavy drapes and wallpapers, so they wanted to strip back the excess to give original Georgian features a chance to shine.
Bathrooms and kitchen were refreshed with a light touch – new blinds, colour schemes and vanity – with the rest of the apartment redesigned completely, including the creation of a new den within the existing vaults.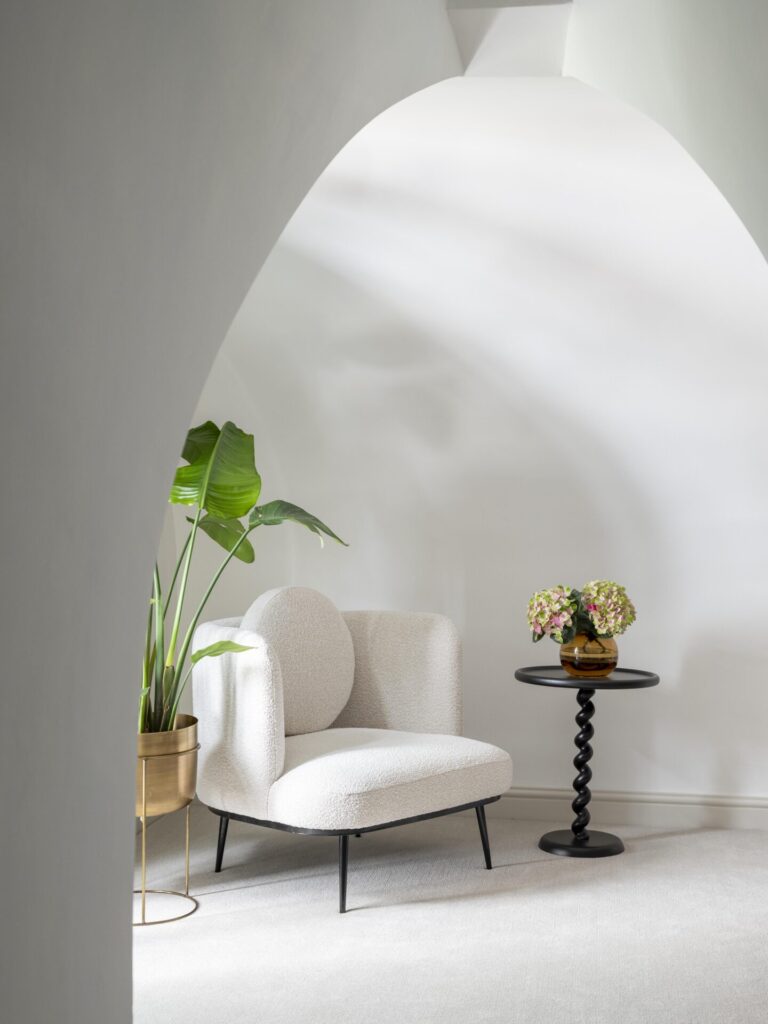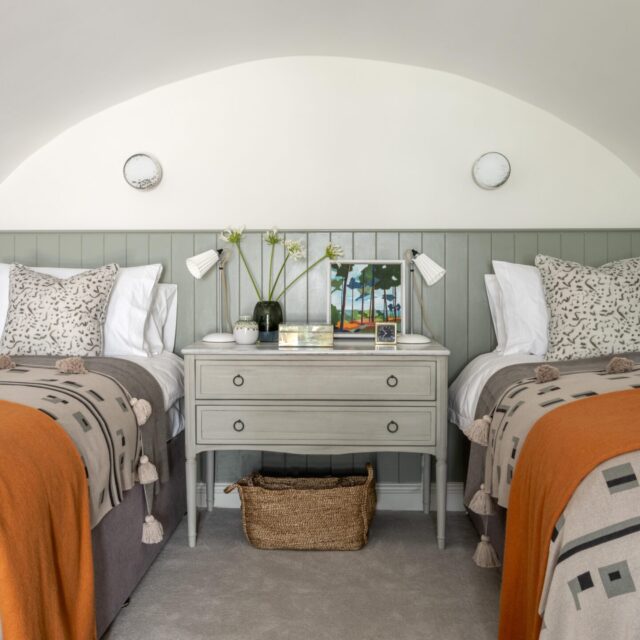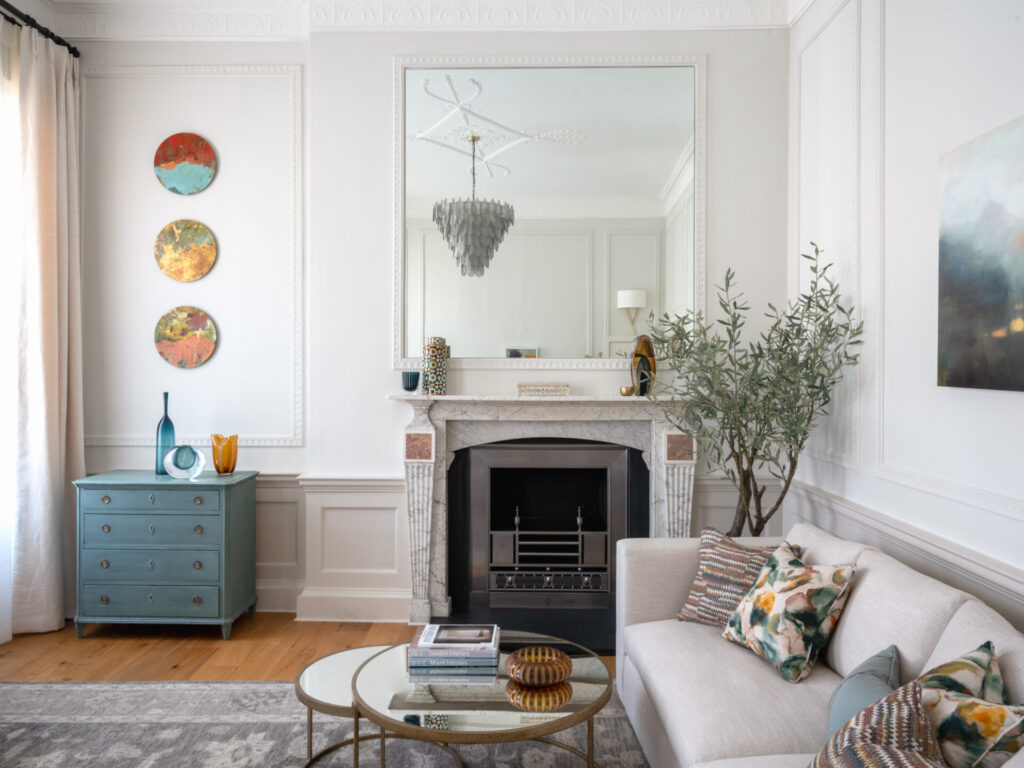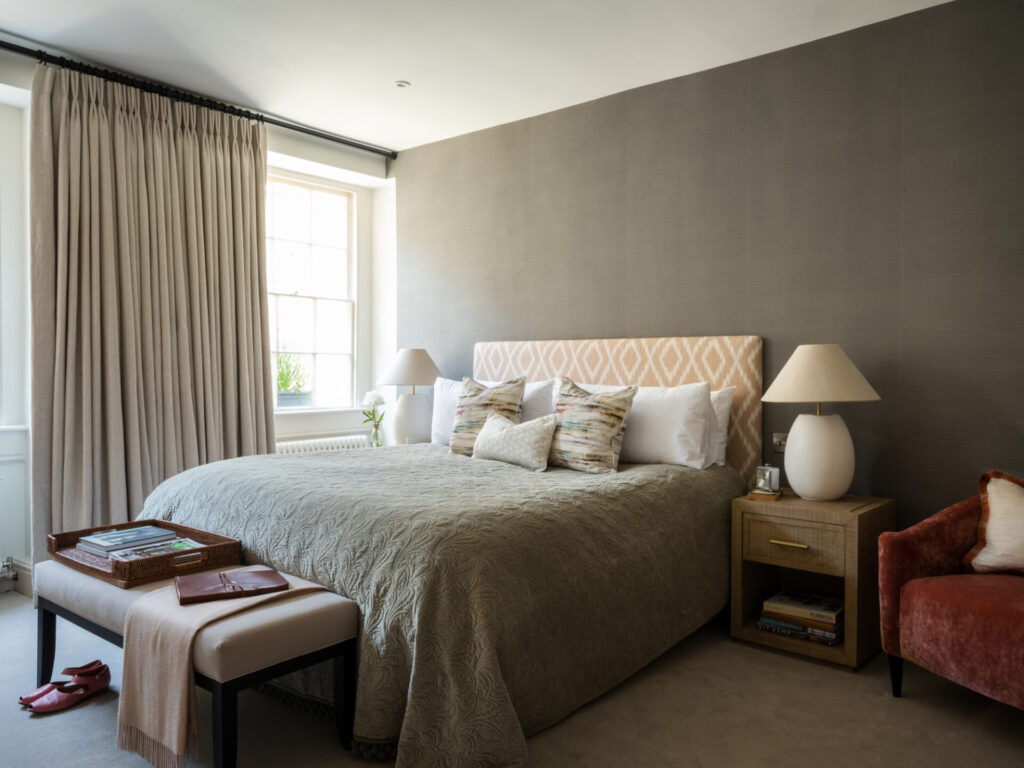 We set out to celebrate architectural detailing by removing the swags and installed full-height sheer curtains, complemented by lined linen curtains for the cooler months. We chose neutral linen for the sofa, contrasted with a rich teal velvet for the armchair, while soft furnishings in greens, ochres and rusts add colour and texture for warmth and interest year-round.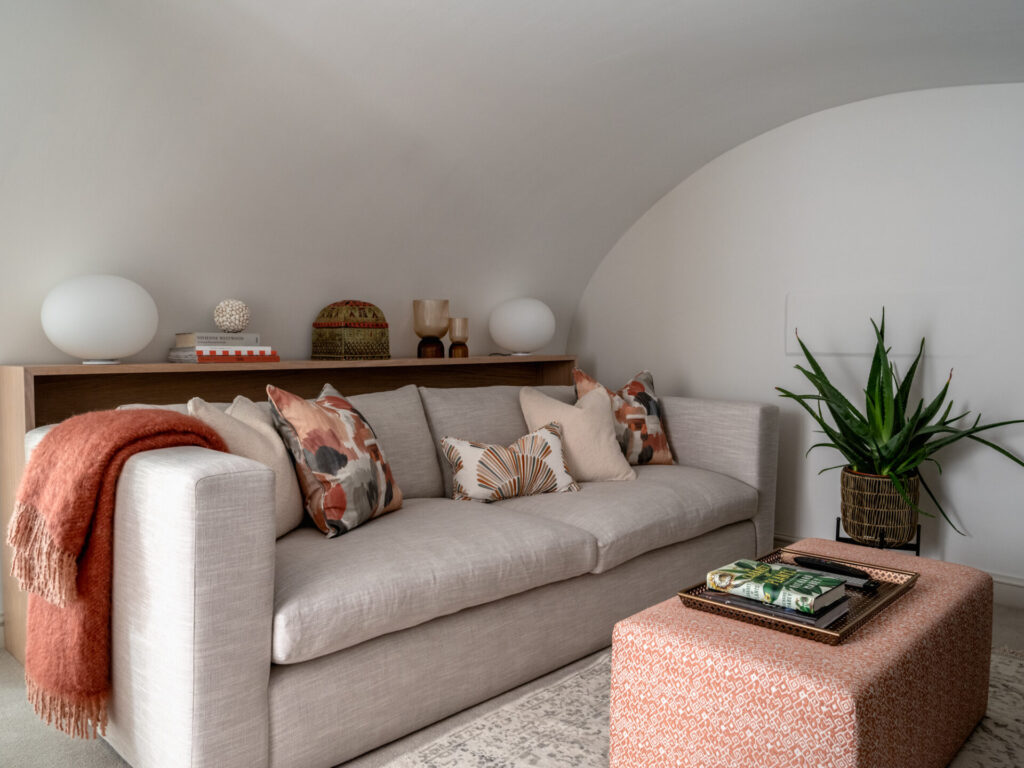 Our team spent days carefully stripping layers of paint on the fireplace to reveal a beautiful, original surround beneath. We left it as a surprise, showing our clients when they arrived for the handover – they were thrilled!
We styled the apartment with modern artwork, marble side tables, Porta Romana lighting and a new decorative chandelier.